Whether you yell "Boomer Sooner," or say, "Howdy," chances are you're coming here from the great state of Oklahoma. And chances are also that you're here looking for a list of the best Oklahoma dating sites the great internet has to offer. Well, good news. We've got exactly what you're looking for.
Free dating sites in oklahoma
In this guide, we're going to set you up with a ton of helpful resources for singles. Additionally, we're going to break down the best Oklahoma dating sites, how to get signed up, and how you can check these sites out for free!
Top 5 Dating Sites in Oklahoma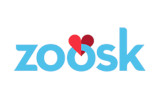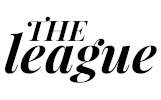 ---
Oklahoma Singles Trends and Key Data
Tulsa ranked 3rd in the nation for the lowest cost of dating in a recent data study.
Both Oklahoma City and Tulsa made the list of best cities for singles in a recent study (details below).
50% of the women in OK are unmarried; 48% of the men are unmarried.
Tulsa tops the list of metropolitan areas in the state with the most internet search traffic for online dating over the past 12 months.
---
Best Dating Apps by City
---
Two Oklahoma Cities Make List of Top Cities for Singles in America
The team at Healthy Framework recently completed a detailed data study on which cities in the U.S. were best for single men and women. The study looked at the 100 most populous cities in the country across 36 different data points and thousands of data sets. The results were the cities most suited for single Americans and the cities where things might be a bit tougher.
Two cities from Oklahoma made the list with a great showing and an average showing. The great showing goes to Tulsa coming in 26th. A big contributor to the strong finish was the very low cost of dating. The average showing goes to Oklahoma City coming in at 57th. The city also did well with cost of dating but struggled hard in the dating amenities category. Still, it's great to make the list and show off some Oklahoma pride!
26th – Tulsa
57th – Oklahoma City
---
Major Oklahoma Cities and Metros Where Online Dating is Most Popular
A great way to get a good pulse on the popularity of online dating is to look at the internet search traffic for the topic. Areas where people are searching more for online dating typically correlate with areas where there's a higher interest level in digital dating. In the state of Oklahoma, the area with the highest interest level in online dating is Tulsa. Surprisingly, Tulsa beat out OKC by about 15% more search traffic over the past 12 months. If you look out five years, the data stays the same. Tulsa is the hot spot for online dating with the state of Oklahoma.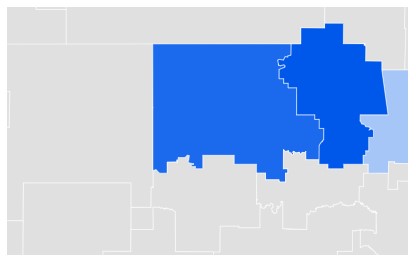 Tulsa OK – (100)
Oklahoma City OK – (85)
Ft. Smith-Fayetteville-Springdale-Rogers AR – (6)
---
Oklahoma Singles – Dating Statistics
Total Population
Population in Oklahoma by Gender
Overall Singles by Gender
50% of women are single
48% of men are single
Population in Oklahoma by Age
13.9% aged from 20-29 years old
13.3% aged from 30-39 years old
11.7% aged from 40-49 years old
12.3% aged from 50-59 years old
21.8% aged 60+ years old
% Households With Internet in OK
75.8% of households in Oklahoma have internet access
Source(s): Census.gov
---
Three Reasons These are the Best Oklahoma Dating Sites
1. Singles from All Major Cities – Oklahoma City, Tulsa, Norman, and More
You're not going to see us recommend any Oklahoma dating sites unless we know for a fact that they have plenty of active singles from the state. How do we verify this? We check! We've actually taken the time to check all of these sites and apps to make sure that all of the major cities in Oklahoma are covered. We're not all about wasting anyone's time.
2. Singles from Smaller Areas
Just because you don't live in one of the bigger cities in Oklahoma doesn't mean that you don't deserve to find someone special. For that reason, we make sure to look outside of just the major metropolitan areas when we're assessing the quality of these Oklahoma dating sites. While you might not have as many options as people in the bigger cities, you're still going to have plenty of singles to meet.
3. Free Trials and Affordable Paid Plans
And just in case you're really worried that these sites won't have what you want, we've included links to free trial accounts for you. So, instead of just blindly getting a membership and hoping it's good, you can test out the sites before you sign up. This means you can search for singles, look at pictures, set up your profile, and test out all of the matching software.
And if you do decide to get a paid subscription, all of these OK dating sites offer great value. Some are super inexpensive, and some cost a few bucks more (but offer incredible value). But again, you get to see all of this with the free trial before you decide if you want to join.