Sin city! ! Bars open 24 hours a day! Beautiful People! Las Vegas has to be an incredible place for dating, right?
It depends…
When it comes to dating in Las Vegas, there are two groups of singles you may belong to. On one hand, you may be someone who is in town for the weekend on vacation, here for a bachelor/bachelorette party, or maybe in-town for a work convention—just looking to have a little casual fun with other tourists or locals looking to get a little wild.
Free dating sites in las vegas
On the other hand, though, you might be a Las Vegas locals who is tired of dating tourists who are just in town for the weekend. You're probably looking for a meaningful relationship but might be struggling because you work odd hours in the service industry, you don't feel like venturing to the Strip, and you just want to have some semblance of a normal relationship
Regardless of which of these two groups you fall into, technology is here to help. Las Vegas dating apps can help you find those flings you're looking for or give you the filters to shield you from the barrage of people asking if you "want to be their tour guide."
Today, we're going to look at the best Las Vegas dating apps for locals and for those visiting our beautiful city. We'll start with the options for locals, but if you're looking for more casual options, then you can jump to our casual Las Vegas dating options section.
Top 6 Dating Apps for Las Vegas Locals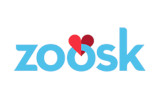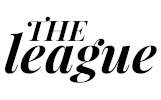 If you're not a Las Vegas local and are looking for a casual dating app for your trip to Sin City, click here for some more appropriate suggestions.
---
Table of Contents:
---
Why These are the Best Sites for Locals
Being the best dating site in Vegas for locals is a bit trickier than other cities because of the large and constant influx of tourists. And even when you compare it to cities like Orlando, FL that also see a lot of tourists, it's trickier here because in Orlando—people are there to see Mickey Mouse which doesn't have an impact on dating sites. However in Vegas, a lot of people are looking for a type of relationship that's usually counterproductive to what you're looking for and can have a big effect on Vegas dating apps.
Here's why we love these Las Vegas dating sites and apps for locals.
Dedicated filters to separate out the tourists who are only here for a weekend
Generally, more in-depth sign up processes that deter casual daters from using the platform
Additional features in place that don't allow singles to quickly and frequently change their location
Tons of quality singles from all walks of life in this diverse city
Singles from Las Vegas, Henderson, North Las Vegas, Summerlin, and the other surrounding suburbs
Free trial options (linked above) so you can try before you buy with these apps
Best Las Vegas Dating Apps for Tourists
We know that many of you stumbling on this page are probably planning a trip to Las Vegas sometime soon. First off—welcome! That being said, the dating apps that work for Las Vegas singles aren't necessarily the ones that are going to be best for you. If you're looking for a lasting relationship, you could try one of the aforementioned Las Vegas dating sites. However, if you're just looking for some casual fun, most of these sites won't work for you.
Your best bet is to try a more casual dating app that's location based and isn't as focused on longer-term lasting relationships. Want some suggestions? We got you.
Here are several dating apps that might be more fitting for people visiting Las Vegas for the weekend or a short-term.
Zoosk – Our top pick for casual Las Vegas dating is Zoosk. The app lets you quickly update your location and you can change what you're looking for to any of six different options including short-term dating and hookups.
Seeking – If you're looking for elite and sexy dating, Seeking Arrangements might be best for you. Following a recent rebrand, the site has a massive female to male ratio and is ideal for affluent men and beautiful women looking to meet. And surprise, surprise—Las Vegas is one of Seeking's largest markets.
Flirt.com – If you're looking for 100% casual dating option for your next trip to Vegas, why not choose an option completely designed for people looking to flirt and have fun. We ran some quick searched for the Vegas area and found tons of options available.
Tinder – While we're not always the biggest fans of Tinder, it does serve a purpose. If you're in the younger demographics and looking for casual dating that's driven by proximity (how far away you are from your matches), Tinder is probably going to be worth checking out.
Dating.com – One last option we want to mention that is really for people who casually want to date but might be interested in something lasting is Dating.com. We'd recommend trying a few of the other option on the list first, but this is one that you should certainly check out before tossing in the proverbial towel.
What Makes These Great Las Vegas Dating Sites for Casual Dating
Heavily frequented by casual singles who live in Las Vegas as well as single men and single women visiting the city
Settings and features that lend well to quickly changing your location and proximity-style dating
Shorter and less-involved sign-up processes so you don't have to spend hours setting up your accounts
Lower price points for upgrades (as you might only use the app on your trip to Vegas)
What's the Dating Scene Like In Las Vegas, NV
Finding the right Vegas dating app is a great step in the right direction to finding a meaningful relationship in arguably one of the toughest cities to do so in the nation. Why do we say it's such a tough city? Well, let's talk about what the dating scene in Vegas is like.
The bottom line upfront—not to sound like complete Debbie Downers, but dating in Las Vegas is pretty hard. Here's a few of the reasons why:
A large majority of the city works in the service industry, which means long days and odd hours. This makes it hard to line up schedules or find time to meet someone.
Lower-quality dating sites are overrun by tourists in town for the weekend looking for a tour guide or just to hook up. This means choosing the wrong dating app in Las Vegas can just make things harder.
There aren't many in-person places where locals can hang out to meet quality singles outside of bars. If you don't drink or can't get there during regular hours, that limits your options.
We could go on for a while, but we don't want to be all doom and gloom. Just because something it tough, doesn't mean that it's not worth it. If you look within the cracks of the city, there are some really great men and women (like you) waiting to meet someone special.
To be a bit more positive, here are some of the great things about dating in Las Vegas.
With so many transplants moving to the city, it has one of the most diverse and interesting populations in the country.
While schedules are odd and tough here, most Las Vegas locals understand this and are willing to be more flexible when dating.
The weather is relatively great all year round (minus the 120 degree summers), which makes for less impediments to date nights.
Additionally, the city is jam-packed with things to do so finding somewhere to take a date is a breeze.
Overall, we'd say meeting someone in person is challenging in this city. Sure, if you're just looking for a hookup it isn't, but if you want a real relationship—it's hard. This is why we're such big advocates of using online dating to find that special someone. You can search in specific areas, filter out people you're not interested in, get rid of people that don't live here, and let technology help you find success.
Las Vegas Ranks 66th Best City in the Country for Singles
For a little more insight into what dating in Las Vegas is like, here's some information from a recent study that we conducted.
The city of Las Vegas recently came in as the 66th best city for singles in the U.S., according to a data study conducted by our research team. Compared with the other two Nevada cities that made the list, Reno and Henderson, Las Vegas came in third. Henderson scored a 63rd place ranking and Reno scored a 49th place ranking.
Tips for Locals Dating in Las Vegas
If you're a local looking to date in Las Vegas, we wanted to give you a few tips to help you have some success out there.
Know What You Want – Las Vegas is one of the most diverse cities on the planet. If you don't know what you're looking for, it's going to be an uphill battle to find someone to date (especially someone that's good for you). Take a few minutes and write down what your must-haves are, what your deal breakers are, and what you'd ideally like, but might be okay living without.
Stay Away From the Strip – Look, we love the Strip. And if you want to take a date there, go for it. However, if you're looking to meet someone special (who lives here), that's not the place to go. Not only will you struggle to find locals, you're going to be burning through the bank account with $20 $27 (hooray price increases. Yes, drinks at the new lobby bar in Caesar's Palace are this much) drinks pretty quickly.
Be Safe – We're not saying that Vegas is any more unsafe than any other big city out there. That being said, it's important no matter where you live to be safe. Verify who you meet as much as possible, have check in buddies for dates, and trust your intuition.
Don't Overthink It – Yes, dating in Las Vegas is different than other cities. However, it's not THAT different. Don't let the glitz and the glamour of the town psyche you out and think you have to be some crazy baller or wild party animal to find love.
Trust the Right Vegas Dating Apps – Vegas dating apps can go a long way towards helping you find that special someone. That is, as long as you are using quality options. Make sure you're investing your time and money into a worthwhile site that's going to give you the best chance of getting the results you want.
Date Ideas in Las Vegas
We wanted to share a few of our favorite date ideas you can use after you meet someone special (or someone who could turn into someone special). These Las Vegas date ideas are great for first dates or going out with someone you've been seeing for a while.