Dating in Baltimore might seem tough (which is probably why you are here). We have good news, though! It does get easier, and there is a light at the end of the Harbor Tunnel. In this guide, we're going to load you up with all of the information and resources you need to find the singles in Baltimore you've been looking for.
What are we going to look at? So glad you asked. We're going to run through some key data on singles in Baltimore first. After that, we'll break down the best dating sites in the city (that you can get started with today), and we'll close out with some additional resources to help you with your search in the Charm City.
Free dating sites in baltimore
The Best Dating Sites in Baltimore, Maryland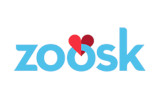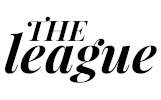 Key Takeaways about Singles in Baltimore
Baltimore ranked 71st best city for singles in our recent data study.
There are 35,609 more women than men in Baltimore.
68% of men in Baltimore, MD are single (unmarried)
70% of women in Baltimore, MD are single (unmarried)
84.90% of people in Baltimore, Maryland have at least a high school education
72.30% of people have an internet subscription
Dating in Baltimore By the Numbers
There are 5,682 food and drinking establishments in the city.
The average price of a 10-mile Lyft ride is $13.25 (not including surge pricing or waiting).
The average price of two movie tickets in Baltimore is $25.
The average price of a cocktail downtown is $12.
The average price of a cappuccino is $4.86.
The city is home to 1,118 entertainment establishments that you can take a date to.
There are 4,917 acres of parks within the Baltimore city limits.
The city ranked 58th on the Trust for Public Land ParkScore® rank list.
Source(s): Census.gov, The Trust for Public Land, The Bureau of Labor Statistics (BLS),
---
Statistics About Baltimore Singles
Want to know more about the singles in Baltimore? Well, you've rolled up to the right spot friends. In the next few sections, our research team breaks down everything you want to know about the city. We'll look at things like how many people are single, divorce rates, education, age, and a whole lot more. Dating in Baltimore gets a lot easier when you have a better handle on what the scene looks like. The cliché that knowledge is power is not just something your teachers said back in the day — it's legit.
Total population in Baltimore, MD
Population in Baltimore by Gender
53% are female
47% are men
Marital Status
32% of men are married
30% of women are married
Divorced
10% of men are divorced
12% of women are divorced
Education Level
84.90% are high school grads or higher
31.20% have a bachelor's degree or higher
Population in Baltimore, MD by Age
16.7% aged from 20-29 years old
16.1% aged from 30-39 years old
11.1% aged from 40-49 years old
12.1% aged from 50-59 years old
20.7% aged 60+ years old
Median Age
Race and Ethnicity in Baltimore, Maryland
White alone (not Hispanic or Latino) – 27.5%
Black or African American alone – 62.5%
American Indian and Alaska Native alone – 0.3%
Asian alone – 2.6%
Native Hawaiian and Other Pacific Islander alone – 0.0%
Two or More Races – 2.5%
Hispanic or Latino – 5.1%
---
What Makes These the Best Baltimore Dating Sites?
What are the best apps and websites for dating in Baltimore? Great question! If you're looking for love in the Charm City, you have a lot of awesome options to choose from. While our team looks at hundreds of different factors when they make recommendations, there are a few factors that are deemed the most important. The two biggest factors? — the number of singles and the availability of a mobile app.
Plenty of Singles in Baltimore, MD Represented
In a city of almost 600,000 people where nearly 70% of the men and women are unmarried, there are bound to be some great opportunities to find love. While we love movies where people magically meet on the street, it's just not realistic in today's world. Instead, we like to rely on technology and Baltimore dating sites to find love.
Before we recommend any site or app for dating in Baltimore, we ensure it's packed with tons of singles from the area. Additionally, we make sure there are other singles from all around Maryland (and the U.S.), in case you want to expand your search area.
Looking for love on a Baltimore dating site with no one from Maryland is just like trying to find love in an empty bar — it's not going to work. That's why we take this so seriously.
Mobile App Interface
Baltimore is a fast-paced city. No one has time to sit at home on their desktop 24 hours a day to find that special someone. That's why our team takes the availability of a mobile dating app heavily into account when picking out the sites to recommend. All of the websites for dating in Baltimore we recommend not only have mobile apps, but they have great ones — fast, user-friendly, and that work for all platforms (Apple, Android, and Google).
---
Best Date Night Ideas in Baltimore, MD
The best part about dating is—well, the dating part! Going out with someone special that you just met, are getting to know, or have been joined at the hip with for a while is exciting. However, sometimes it can be tricky to know where to go. This gets even more important if it's a first date where you're really trying to have a good time with someone you're really attracted to. To help you out, we've included a few of our favorite Baltimore date night options here.
---
Get Started Now with a Free Trial!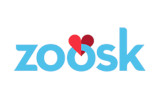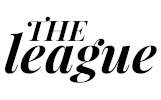 ---
Looking to expand your singles search area?