San Francisco – once called the Paris of the west – is as romantic as ever. The people are some of the most creative in the world, which has led to a city filled with unique businesses, gorgeous structures, and artistic offerings unparalleled by other California cities. Add to that the large single population and you'd think that dating in the Bay area would be as easy as it gets.
Turns out that in a city so large and expensive, finding dates can feel like a pipedream. That's why we recommend singles in San Francisco and the Bay area look to dating apps! Great dating apps can congregate information about local singles, give you a way to search and be matched with compatible options, and get to know them without wasting hundreds of dollars on dates.
Dating sites in san francisco
And heck! In a city filled with so many great tech giants and starts ups, why not leverage the technology resources to find love!
If you are ready to step up your Bay area dating game, then its time to check out our list of the best dating sites in San Francisco and our additional resources!
The 5 Best Dating Apps in the Bay Area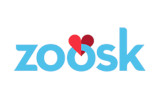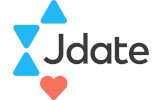 ---
Key Takeaways about Dating in San Francisco, California
Dating can be pretty pricey, so you might need to get creative
It is easier to find singles online than in person
There are tons of local singles of all age groups, you just have to know where to look
The weather is always beautiful, which makes outdoor dates a popular activity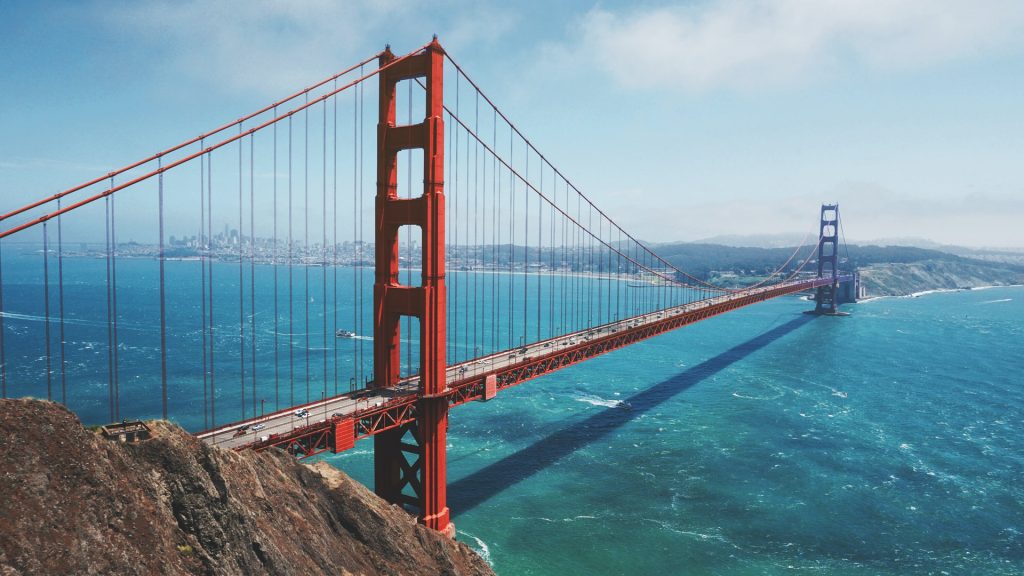 Table of Contents
What Makes these Bay Area Dating Apps Great
The Bay area is a big place, and while we focused a lot on San Francisco in this article, these dating apps are designed for all cities in the Bay Area. So whether you are in SF, Oakland, San Jose, Vallejo, or any of the other cities in the area—these apps will get the job done for you.
Many of the cities within the Bay area are diverse and embrace alternative dating lifestyles. The best Bay area dating apps understand this and offer safe and inclusive environments that accommodate a myriad of different lifestyles.
Tech! We already touched on the importance of tech in the Bay area, but what does it mean for dating sites? It means things like the ability to date on the go, easy to use interfaces, unique features, and matching algorithms that work.
How San Francisco Stacked Up In Our Best Cities For Singles Research Study
Have you ever wondered what dating is like in other cities? So did we! That's why we decided to look at the 100 most populous cities in the United States and see how great they are for singles. Turns out, some places are far better than others! In fact, San Francisco only ranked #78 out of 100.
If you have been single in SF for a while, you probably know part of the reason for this rating is how expensive it is to go on a date. However, there were a few different criteria we considered when making our list. If you want to see exactly why San Francisco scored so poorly, take a look at our full article here.
Bay Area Dating Trends
Curious what dating in the Bay area is like and how it's changed over the years (or may be changing coming up)? So we're we, so we got to the bottom of it. Here are a few key points for you to know that could give you some exciting hope in your search for someone special.
While anecdotal in nature, we've seen a continued focus on inclusive dating in the area, especially as it pertains to alternative dating. Additionally, the cities in the Bay area are quite ethnically diverse, which makes for some awesome dating opportunities.
The median age specifically in San Francisco is 38.2 which is a little over a year higher than that of the state of California. The bulk of people in the area are in the 30-39 year old category (21%) with the second largest group in the 20-29 age bracket (17%). Overall, this means singles within the 20-39 age bracket should be excited about having a lot of options within the area.
Tips for Affordable Dating in the Bay Area
As we've mentioned, the Bay area is a beautiful but outrageously expensive area. It can make dating stressful because you might find yourself budgeting how many dates you can afford to go on in a month and reducing your chances of making a real connection. That's why we've come up with a few tips and tricks to help ease the burden on your bank account.
1. Take Advantage of San Francisco's Phenomenal Weather
One of the best things about the Bay area always being so temperate is that it makes outdoor dates a viable option, year round. Even in the depths of winter, all it takes is a jacket and maybe a pair of gloves to make an outdoor hike, picnic, or movie in the park a comfy, romantic experience.
2. Don't be Afraid to Go Dutch
The idea that the man has to pay for a date is incredibly antiquated. Not to mention how confusing that policy becomes during non-heteronormative dates. Nowadays, many singles opt to split the bill when going on a date. This can make the experience more enjoyable because you aren't worrying the entire time about keeping to a budget.
3. Try a DIY Date Night
We don't mean to do crafts on your date (although that could be super fun). No, we mean putting together a date night that feels expensive and high class, but at home. Skip the fancy restaurant and try your hand at cooking a nice meal yourself. Have a nice garden? Rent a projector and have an outdoor movie night for a fraction of the cost. Your mind is the limit when it comes to recreating expensive dates at home.
4. Try a Virtual Date Night
Virtual date nights might not be great for those looking to end the night with some romantic exercise, but they are a fun way to spend some time together without breaking the bank. It's an especially good option during times when we aren't all able to leave the house without fear of getting ill. With the popularity of streaming sites, delivery services, and video conferencing apps, you will be amazed at how close you will feel while still being apart.
5. Check Out Some of These Inexpensive Bay Area Date Night Options
Grab some food and drinks while exploring the Ferry Building Marketplace.
Hit up the botanical garden at Golden Gate Park, where SF residents get in for free.
Check out some of the themed bars around town. Many of them have free entry before 9 and are filled with thematic drinks, cool decor, and even arcade games.
See the city in all its glory by hiking to the sunset perch in Corona Heights Park.
Visit an art museum for a look at historical and iconic art pieces.
Top Unique Date Night Ideas in San Francisco
You don't need us to tell you that you've got plenty of alternatives for a dinner date in San Francisco. Casual, formal, and anything in between is always on the table. But we've pulled together a few unusual activity-based San Francisco date ideas that'll take you off the beaten path.
Red and White on the Bay
Instead of limiting this listing to just one type of experience, we're including the Red and White fleet, and you can pick a favorite.
Red and White cruises provide some of the city's best views and one of the best San Francisco date ideas.
If you're looking for a short, "get to know you" kind of date activity, you can opt for the one-hour Golden Gate Bay Cruise and be a tourist in your hometown. Or, you can up your game with some specialty cruises, including Comedy on the Bay and Cinema on the Bay.
The cinema experience includes cozy blankets, snacks, bar service, and a floating screen with the night sky as a backdrop. It's one of the most unique movie-night dates you'll find in the bay area or anywhere else, for that matter.
Shaping San Francisco
Taking a walk around the block probably isn't going to impress your date. But taking a walking tour might just be the ticket.
Shaping San Francisco puts together unusual walking tours, or "walk and talks." For example, one is called the "New Deal Murals, Italian SF, and Trash." It starts with the Refregier's Rincon Annex Murals. From there, your guide takes you through the Italian produce market zone, ending with the Filbert Steps and Colt Tower murals.
When you've got a date for your date in mind, check out Shaping San Francisco's website for the latest and greatest. You can even get off your feet and onto a bike through "Cycles of History."
Four-Course Cooking Class
If you worry about coming up with casual conversation early in the relationship, then a cooking class will cover the bases for you.
An activity – check
Dinner – check
Built-in conversation – check
Chef Dirk is a top-rated area chef that provides three-hour classes, where you'll prepare a special four-course meal. The "Journey through Germany" experience, for example, starts with Swiss Raclette Grilled Appetizers and then moves on to the Schweizer Art Green Salad, Jägerschnitzel, and Pear Flambé.
You can bring wine and beer to enjoy, you'll meet other people, and the conversation will flow.
Bay Area Dating FAQs
Is the Bay area dating scene LGBTQ+ friendly?
Yes! In fact, SF has been referred to as the Gay Mecca of the world. No matter your orientation or gender identification, the dating scene in San Francisco can accommodate you!
How can I find a date in San Francisco?
SF is a huge city and it is hard to pinpoint a single location where singles will be likely to congregate at one time. That's why we recommend using great dating apps that can help you narrow down your dating search.
How can I save money on date night travel in San Francisco?
There are a lot of unique travel ideas to help save you some date night travel costs. Some singles like to use the bike renting services spread across SF. Others prefer to use local taxi services who tend to cost far less, especially during peak travel hours when Uber and Lyft implement price surges.