Philadelphia is known to many as the City of Brotherly Love. However, many singles in the area might want to call it the City of No Love thanks to how difficult it can be to find a great match. We get it, dating is hard. Especially when your town is often filled with tourists, business people, and other passers through.
Luckily, we know how to make finding true love in Philly as easy as downloading an app to your phone. That's right, we are talking about the 5 best dating apps for singles in Philadelphia. These apps have some of the best features and amenities to help you find the perfect partner without wasting your weekends in bars and clubs.
Dating sites in philadelphia
If you are ready to improve your date life, keep reading for a list of our top picks for Philly dating apps along with some helpful dating tips.
Top 5 Dating Apps in Philadelphia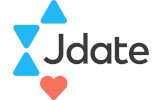 ---
Key Takeaways about Dating in Philadelphia, Pennsylvania
It is expensive to date find singles naturally in Philadelphia
Singles in Philly like the variety in date-night amenities and entertainment locations
It is far easier to find a great match using online dating apps in Philadelphia
Traveling to and from dates in Philly can get expensive, fast
---
How Philadelphia Stacked Up In Our Best Cities For Singles Research Study
Do you feel like dating is impossible and you are never going to find love? It may just be the city you live in. We did a study of the 100 most populated cities in the United States to see which is the best for singles and which is the worst. Philadelphia didn't do so well.
Coming in at #83, Philly was hit pretty hard by their lack of dating amenities, high cost of dating and travel, and a few other details. Luckily, we have a lot of great tips to help you overcome the difficult dating scene. If you want to see why we listed Philly so low, take a look at our full article, here.
---
Online Dating Tips for Singles in Philadelphia
Dating in Philadelphia, well, it isn't great. It feels mean to say, but local singles already know this to be true. The city is filled with singles but they are so spread out they are hard to find. Match that with the cost of dating and travel and a big lack in dating amenities, and it makes dating in Philly feel terribly hopeless.
But, wait! Don't panic!
We don't want you to feel like there is no hope outside of packing up and moving somewhere new. You just need to use a few of our tips to improve your Philadelphia dating experience.
Tip 1. Utilize High Quality Dating Apps
The first and best tip for improving your dating experience is to find matches on one of the great dating apps on our list. These apps can help you overcome the sheer size of the city and accumulate all the compatible singles into one, easy-to-search location. These apps also have added benefits including safe communication methods, great moderators, fun features, and multi-device compatibility.
Tip 2. Expand Your Horizons
Once you have created an account with your chosen dating app, you might want to consider what it is you are looking for. There are certain aspects you want in a partner that are non-negotiable, but other details may actually be holding you back. Sure, you may imagine your soulmate is someone who loves hiking as much as you, but tossing out potential matches due to small differences in hobbies can work against you.
Tip 3. Save on Date Night
Once you are ready to experience some real-world dates, you might need some tips on ways to make it affordable. Therefore, this is the tip made of many tips. The tip that keeps on giving. Tipsapalooza, if you will! Okay – okay, I'll stop. Here are some ways to save on date night in Philly:
Enjoy the Free Beauty of Philadelphia – There are so many places to explore around Philly that can make for a fun and free date. Try hiking in the Wissahickon Valley Park or the Andorra Meadow.
Save on Drinks with a Brewery Tour – If you want to grab drinks with your date, but worry that your tab will run too high, check out a brewery tour instead. There, you can fill the event with interesting facts and activities to help keep things interesting, plus, your drinks for the evening are usually included with the price of the tour.
Take a Stroll Down South Street – Take your date for a nice walk down South Street where you can window shop, people watch, and then stop in for a drink at one of the area's great dining options.
Check out Art in Museums or on the Street – Philly is full of museums with reasonable entry rates, but if you want to be a little outside of the box, go take a look at some of the great street art at Graffiti Pier.
Tip 4. Save on Transportation
There are a few ways you can save on your date night transportation. The simplest thing to to do is meet at a location halfway between you and your date, which is a fair way for both of you to save a few bucks. You might also consider a location where all your date night activities are within walking distance of one another. However, our favorite way to save money on transportation in Philly is with one of the many bike rental services around the city!
There are bike sharing stations all over Philadelphia, so you can pick up at one location and drop off at another. The cost of renting from these stations is as low as $12 for 24 hours of access.
Tip 5. Learn About Your Date
One of the most important tips we can give you about your date is to go into it with an understanding of your partner's expectations. Does your date expect that you are paying for dinner? Are they against or for the possibility of a kiss at the end of the first date? Are they deathly allergic to shellfish?
These are all details that can help you avoid a long and embarrassing evening.