Madison has made quite a name for itself as a city. It seems every time you turn around the town is winning an award for something. In fact, the city's personal website even has a designated page to list their dozens of awards from places like Yelp, Uhaul, National Geographic, and more. The question is, does the beauty and community values that lead to these awards leak over into the dating scene?
Well, kind of. Madison is by no means a bad city for singles, but there are still a few things that make it pretty difficult to find true love in your day to day life. Today, we are going to take a look at 5 dating apps that can improve your dating experience in Madison. Then, we will look at some of the challenges of dating in Madison and how to overcome them.
Dating sites in madison wi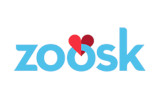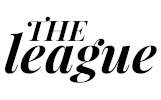 ---
Key Takeaways about Dating in Madison, Wisconsin
The cost of dating and travel is pretty average when compared to other large cities.
The dating pool in Madison skews a lot younger than some other cities.
Online dating is the fastest way to meet compatible singles in the area.
Madison ranks 21st in a recent study on the best cities in the U.S. for singles
---
How Madison Stacked Up In Our Best Cities For Singles Research Study
Modern dating seems to be much harder for some singles than others, and we were pretty sure location had a large role to play in this variance. We performed a data study on the 100 most populated cities in the US and found that some cities are far better suited for singles than others. Madison, for instance, came in at #21, which is completely respectable.
Our study covered a few different data points including the number of singles in the area, cost of dating, number of amenities, and more. Madison's overall score was greatly boosted by their great dating pool numbers, but didn't do as stunningly in other regards. If you want to see more about Madison's overall score, check out our full study, here.
---
Why These are the Best Dating Sites in Madison
We are pretty picky about our dating sites and ensuring they are the best available for our readers. The choices on our list of the best dating apps in Madison were chosen because they have all the amenities and perks necessary to make your dating experience easier and more fun. Here are a few of their great offerings:
Free Trials: These apps all offer a free trial or membership tier that allows you to get a feel for their services and interface before deciding to spend any money. This means you can easily try out all 5 apps if you'd like!
Easy-To-Use Interfaces: Many older singles tend to avoid dating apps and online dating for a fear of being unable to use them properly. Luckily, these are all well-established apps that have made their platforms extremely simple to use. Whether you are tech savvy or otherwise, you can make these apps work for you.
Great Search Features: One of the most important features on a dating app is the ability to filter and adjust your searches to ensure you only see the right singles for you.
Matching Algorithms: The matching capabilities of these apps are unmatched. They used your core desire and personality traits to provide you with a pool of singles that are right for you.
Device Compatibility: The apps on our list can be downloaded to most mobile devices and be accessed on your PC, laptop, or tablet. This means you can better utilize the communication features from these apps.
Consistent Results: Our favorite thing about these apps is that every year they continue to show great results. Their users consistently find love and end up in long, happy marriages.
---
Best Madison First Date Ideas
You'll get high marks for creativity choosing any of the three unique Madison date ideas we're presenting. All three set the scene for a memorable outing with plenty of conversation starters.
Bike n' Bites
Why sit in a restaurant for a few hours when you can take it to the streets?
Bike n' Bikes is a food tour, bikes included, and one of the best Madison date ideas. You'll take off on a three-hour, six-mile guided tour with stops for Ethiopian and Thai cuisines, Pizza, Vegan, Ice Cream, and other lite bites, and beer and kombucha samples.
Don't worry about you or your date tiring out too much along the way, as the "B-cycles" have electric assist.
The tour is $85 per person and provides an evening to remember – just be sure to arrive hungry.
The Streatery at Merchant
When the temperature dips just enough, there's nothing more romantic than sitting by the fire – even if it's in downtown Madison.
The Merchant is known for its farm-to-table cuisine and first-rate cocktails, but it also provides the ambiance to create one of the best Madison date nights.
You can reserve a fire pit on the "Streatery" and cozy up with a seasonal cocktail like Santa's Little Helper, Gold Mulled Wine, or a Merchant Old Fashioned.
Tuesday is Cheap Date Night at Merchant with a bottle of wine, two entrees, and a dessert to share for just $50. If things are going really well, you can also pick up a cocktail kit to-go and see where the night takes you.
The Trails at UW Arboretum
Merchant's Streatery fire pits are the place to be when there's a chill in the air. But the trails at UW Arboretum are an "any time" go-to.
During the summer, you can stroll through your choice of 17 miles of trails. In the winter, designated routes are reserved for skiing and snowshoeing BYOE (bring your own equipment). Either way, it's a great way to get to know each other and get a little exercise in at the same time.
As you can't bring a picnic on the trails, you might want to consider a post-walk cocktail (you both have earned it!). The Vintage Brewing Company is just a mile away with patio seating a Sunday brunch covering everything from bottomless mimosas to chicken and waffles.
Challenges for Singles Dating in Madison
Dating in Madison can be tough even though there are so many singles in the area. Here are a few challenges singles in Madison may face:
There are too many choices – the sheer number of singles can overwhelm you and also cause you to waste time on those who aren't the best choices for you.
It can be pricey – The overall cost of living in Madison is pretty high, even when compared to the rest of Wisconsin. This can mean there isn't much money to spare on dates that are doomed from the get go.
Rideshare services in Madison costly – The price of a 10-mile Lyft ride in Madison is far more expensive than many other large cities.
---
Best Places to Meet Singles in Madison
Meeting singles in Madison can be done a few different ways, and each has their pros and cons. Let's take a look at some of the most popular options:
Singles Bars and Clubs
Singles bars and clubs can be a fun way to meet people, but usually don't result in long-term relationships. Here are the overall pros and cons:
Pros:
Can take your friends with you
Can still have a fun night out if you don't meet someone
Bars and Clubs may host fun events to help find singles
Cons:
Not great for those who don't drink and/or dance
No good for young (18/19 year old) singles
Can be pricey
Doesn't lead to a lot of meaningful connections
Through Friends and Family
This might be the most traditional way to meet new people. But is it the best?
Pros:
Safer than meeting complete strangers
Is cheaper than going out to a bar or club
Can lead to meaningful relationships
Cons:
You may be matched with incompatible singles
You may feel obligated to stick out a bad date because of the connection with your friends or family
You are likely to be matched with someone suited for the matchmaker and not yourself
Using Online Dating
Online dating is the easiest way to improve your dating experience.
Pros:
Consolidates singles into an easy-to-search place
Search filtering helps you weed out bad matches
Algorithmic matching only shows you singles that are compatible on a base level
Leads to a large number of happy and successful marriages
Cons:
Memberships can cost money
Some apps are better for you than others
No great for those without a cell phone or computer