Whether you call it the Windy City, Chi-Town, the 312, or any of the other many nicknames the world has for Chicago, there's one thing for sure—dating in the city is tough. It's a fast-paced city with a lot of different cultures, lifestyles, and speeds that can make it a challenge to connect with like-minded Chicago singles.
Thankfully, we didn't come here today just to tell you how tough things are—we came with a solution! The best Chicago dating sites are ready and raring to go to help you find that special someone. No matter if you're looking for love, marriage, casual dating, or something niche-focused, these dating sites and apps have you covered!
Dating sites in chicago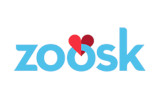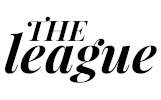 ---
Key Takeaways about Dating in Chicago
Chicago came in 40th in a recent study on best and worst cities for singles in America
Only 37% of the women in the city are married (40% of the men)
Over 85% of the people in the city have at least a high school degree
Only 65% of adults 18+ in the city speak English only at home
33.5% of the population in Chicago is white compared with the state statistic of 60.7%
Chicago Ranks 40th for Best Cities for Singles
Recently, our team conducted a data study on the best and worst cities for singles in the U.S., where we looked at 36 different data points across the 90 biggest cities (by population) in the United States. Chicago made the list in 40th place. The city scored quite well in the quality of the dating pool category (17th), and about average/middle of the pack for the cost of dating and the dating amenities.
What is Dating in Chicago Like?
Maybe you're new to the city or it's been a while since you've been out there or you just want a reality check to see if your experiences are par for the course, you've come to the right spot. Below, we've collected a list of commentary about what dating in Chicago is really like.
The weather plays a role. – We're probably preaching to the choir, but it gets cold in Chicago. And what this means is that during the winter months of late December and early new year, you can expect more and less activity on Chicago dating apps. Wait, what? No, that's not a typo. You'll find more people flocking to the apps with search interest spiking during the cold months, but you'll see fewer people out at the bars or wanting to get out and go on that first date. So, for Chicago singles, these are the months to turn to technology but expect it might be a little slower securing that first date without a warm snap.
Sports can matter. – Okay, we're being a little playful with this one, but in some cases it might be for real. Chicago residents love their sports teams, and often that means some bitter rivalries within the city and neighboring towns. If you're a die hard fan and can't stand the thought of dating someone who isn't, you may have a few more challenges in Chicago than you would in other cities.
Public transit to a date is okay. – In some cities, using public transit to get to a date might seem weird. However, in Chicago, the percentage of people who take public transit to work is 28.8%, which is over 3 times the average for the state of Illinois (9.7%). With it being more normalized, don't feel weird using the bus or an Uber to meet your date. Bonus perk, if you're having drinks, you don't have to worry about a plan to safely drive home.
City vs. Suburbs. – We're a bit conflicted on this one, but we felt it was worth mentioning. We think there are no problems dating in different cities and suburbs within Chicago. Just because you're from a few blocks over doesn't mean you're not going to work out. However, we've heard a lot of anecdotal reports that people in Chicago don't like to cross that line. We don't recommend adoption this mindset, but if you run into it, at least you saw it coming.
Statistics About the Chicago Dating Scene
Total Population in Chicago, IL
Population in Chicago by Gender
Male – 48.7%
Female – 51.3%
Marital Status
40% of males are married
37% of females are married
Divorced
7% of men are divorced
9% of females are divorced
Education Level
85.7% of people have a high school degree or higher
41.3% of people have a bachelor's degree or higher
Population in Chicago, IL by Age
17.2% aged from 20-29 years old
17.4% aged from 30-39 years old
12.6% aged from 40-49 years old
11.0% aged from 50-59 years old
18.9% aged 60+ years old
Median Age
Race and Ethnicity in Chicago, IL
White alone – 33.5%
Black or African American alone – 28.5%
American Indian and Alaska Native alone – 0.1%
Asian alone – 6.9%
Native Hawaiian and Other Pacific Islander alone – 0.0%
Two or More Races – 2.0%
Hispanic or Latino – 28.8%
Factors that Make These the Best Chicago Dating Sites
Singles from the city and the suburbs – Not only do these apps have singles from all over Chicago, but they also have men and women from the suburbs as well. So, if you live somewhere like Naperville, Aurora, Elgin, or any of the other suburbs around Chi-town, you'll be in luck.
Diversity in the singles – As you can see, Chicago is an ethnically and culturally diverse city, even more so than the state of Illinois. And because of this, it's imperative that the best Chicago dating sites reflect this diversity in their ranks. That way, you have plenty of options when it comes to single men and women to find exactly what you're looking for.
Mobile dating app capabilities – Chicago is a fast-paced city where a lot of people like to go, go, go. Should you always have to be by a desktop computer to date in the city? Absolutely not! The best Chicago dating websites offer the ability to date, search, message, and connect on the go. This isn't always a dedicated app you have to download, but it may be a mobile-responsive website that works right from your browser on any device.
Track record of matchmaking success – Ain't nobody got time to waste these days. Because of that, we want to be at sites with a track record of treating Chicago singles the right way and delivering on their promises of matchmaking success.
FAQ
Where do singles meet in Chicago?
Because of the fast-paced nature of the city, a lot of singles in Chicago are turning to online dating apps to find love and other singles. Outside of that, you still have traditional options like bars, nightclubs, gyms, and community events. The city does have a bustling happy hour scene, as well, especially in the heavier business districts.
What is the most popular dating app in Chicago?
When it comes to dating apps, hard data on which site is the most popular is not made public. However, it's important to note that choosing a dating app just by popularity is the wrong approach. Choose the app that best embodies your goals and the type of singles you're looking for. Some of the more popular options in Chicago include Elite Singles, eHarmony, Zoosk, and Christian Mingle.
How many women in Chicago are married?
As of the last Census, 37% of women in the city are married. This means that well over half of the women in the city of Chicago are unmarried (63%).
How many men in Chicago are married?
As of the last Census, 40% of the men in the city are married. This means that over half of the men in the city are unmarried (60%).
Is dating in Chicago hard?
If we're being honest and transparent (how we like to roll), yes, dating in Chicago is tough. Dating in any big city is usually a challenge because you have a lot of people operating at a fast pace, always with somewhere to go, and not a great idea about where and how to connect. This is one of the reasons online dating in Chicago has proven so fruitful for so many people. It helps to slow down the city and start to make those connections happen.