An increasing number of Americans said they identify as spiritual rather than religious, according to a Pew Research study released in 2017. This growing spiritual awakening creates a demand for spiritual dating sites and apps that help singles find a perfect match based on their core values and interests.
But finding the best spiritual dating site or dating app can be tricky. After all, there are so many options in the online dating scene, and only so many hours in the day to explore them. Fortunately, our dating experts are more than up to the task. They've compiled this list of the top spiritual dating sites and apps that let you join for free. Read on to find the right fit for your spiritual connection with a conscious partner.
Dating sites for spiritual seekers
CATEGORY RATING
★★★★★ 4.9/5.0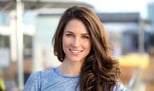 Match.com has come a long way since it launched in April 1995. This well-reputed dating site has honed its match algorithm to identify long-term compatibility and facilitate countless first dates, serious relationships, and successful marriages. Match's esteemed dating experts go to great lengths to guide singles to a seriously good match.
You may not immediately think about Match as a spiritual dating site, but the massive dating platform provides a lot of benefits for singles seeking a spiritual partner. Religious affiliation is one of the basic questions you answer when you sign up for the site or mobile app for free, and your answer to the religion question is part of the criteria for filtering potential matches.
Things get more interesting when you look at the bio sections and prompts that Match uses in the dating profile. Match makes browsing easy for a spiritual person who is seeking a meaningful connection with someone who shares the same values. It's free to view the profiles and send likes to potential partners, and if you qualify as Top Picks in your compatibility rating, then you'll be able to exchange messages for free as well.
A paid membership on Match comes with a lot of benefits: unlimited communication, a boost in your profile visibility, and an annual profile review by the site's dating experts are just some of the perks.
2. DharmaMatch
Inspired by Eastern spiritual ideas of Karma and Dharma, DharmaMatch is definitely outside of the mainstream, even among spiritual dating sites. The site isn't specific to one spiritual tradition, but welcomes people of all belief systems, provided those singles want to "Be Good. Meet Good. Do Good."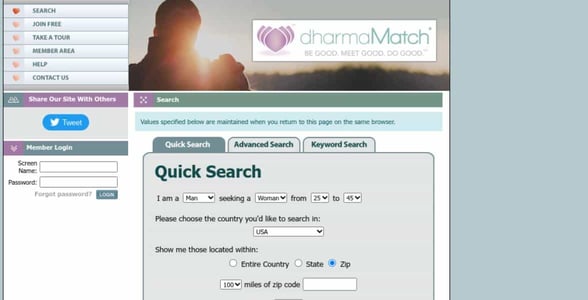 Comprehensive search features and multiple methods of signaling your interest make it easy to connect with the right people, and it's easy and free to sign up. To send an actual message to another user, you'll need the premium membership, but DharmaMatch is transparent about where that money goes. A lot of it goes into maintaining the site, and incorporating a high degree of user data protection. DharmaMatch also donates a portion of its revenues to charitable causes every year, living up to its goal to do good.
3. Spiritual Singles
One of the earliest spiritual dating sites on the internet, Spiritual Singles launched in 2000, and has only grown and strengthened in the decades since. Jill Crosby built the dating platform after seeing how hard it was for people seeking spiritual fulfillment to find the right partner on mainstream dating sites.
Since its launch, the spiritual dating site has expanded into a network of higher-consciousness dating platforms, called the Conscious Dating Network. With over 91,000 singles worldwide, it's easy to find someone whose spiritual path aligns with yours.
It's free to sign up at Spiritual Singles, and you can even reply to messages without paying a single penny, but premium members get a bevy of perks across all the sites in the network, including Private Mode browsing, and unlimited message-sending. Learn more with our comprehensive review of Spiritual Singles.
4. NUiT
Named after the Egyptian goddess of the sky and stars, NUiT brings together astrology and matchmaking for a more holistic and spiritual approach to dating. Long before you even get to chatting with another member, you can get an idea of what your relationship with them would look like, thanks to the natal chart analysis the dating platform provides.

Since NUiT is geared toward helping singles find their soul mates, the app doesn't restrict you to the area you live in for searching and browsing matches. You can "teleport" to other areas of the world where NUiT members are found, compare charts and check compatibility. The app is also open to people of any sexual orientation or gender identity, making it a great choice for members of the LGBTQ+ community interested in finding their soul mate through the stars.
5. MeetMindful
If you're a spiritual person with broad interests, MeetMindful is a good place to find people who share your approach. The dating site uses match questions to find out how closely you'll vibe with the site's "tribe," aka the other members. Start by selecting your top two interests out of a list that includes mindful living hallmarks like yoga, volunteering, green living, meditation, fitness, creative arts, and more. From there you'll get closer and closer to your ideal mindfulness match.
It's free to sign up, and MeetMindful adds value to the proposition by providing tips and expert advice on the world of mindful dating. The site's blog features articles by different guest contributors that help singles navigate the world of dating while staying true to their values and spiritual goals.
6. Christian Mingle
If your spirituality is less about psychics and star charts and more about the Bible and the apostles, Christian Mingle is a spiritual dating site for you. The site boasts a high success rate and is one of the most popular Christian dating sites in the world.
In fact, a 2015 study concluded that almost 30% of Christian marriages in the US started on Christian Mingle.
CATEGORY RATING
★★★★★ 4.3/5.0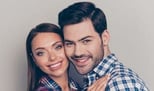 Christian Mingle is a faith-based dating website for singles who want a relationship grounded in Christian values. People of all religions and backgrounds turn to this site in hopes of meeting a good Christian man or a good Christian woman. Christian Mingle's claim to fame is that it has the highest percentage of Christian members of any dating site or app in the world.
It's free to sign up, edit your profile, and browse for matches, among other features on Christian Mingle. But it's important to keep in mind that some key features only come through if you pay for the premium membership. To get full access to messages to your matches on the site, you need to be a paid member, but the rates are very reasonable.
7. Conscious Singles
As a part of the Conscious Dating Network, Conscious Singles gives you access to other singles who have a spiritual approach to life but who don't necessarily believe in a specific religious faith. Conscious Singles members are into mindfulness, yoga, wellness, spirituality, and other higher-consciousness pursuits that aren't tied to one specific tradition.
The Conscious Dating Network is designed to encourage a spiritual connection across platforms. All members on Conscious Singles also get access to browse profiles on Spiritual Singles and its affiliated sites without having to pay anything. As with Spiritual Singles, you can read and reply to messages for free, but you must have a paid membership to start a message thread with something more concrete than a virtual wave.
FAQs: Is There a Free Dating Site for Spiritual Singles?
Spiritual Singles sets itself apart to a degree because it doesn't just allow you to sign up for free but also gives you limited free messaging options. If you're a paying member, you can send messages to anyone, at any time. Free members can read and respond to any message sent to them by a paid member.

"It just makes more sense to me that only one member is required to pay for two to communicate," said site owner Jill Crosby in an interview. Another free option is the "Hello" feature, which allows you to send a brief, prewritten message to another user. Read more about the features the dating website has to offer in our Spiritual Singles review, here.
What Does Spiritual Dating Mean?
Spiritual dating has a lot of different meanings, depending on who you ask. But in general, spiritual dating refers to people who seek spiritual fulfillment in their dating journey, as much as they seek romantic or sexual fulfillment. For spiritual seekers, finding someone who shares their interest in something bigger than themselves is vitally important.
No one religious group is more likely to be interested in spiritual dating than any other. Pagans, Christians, Jewish people, and people of other spiritual persuasions find it important to seek out a spiritual partner who understands the process of spiritual growth. Shared values are an important part of any relationship, and spiritual dating sites try to make it easier for every spiritual person to find the right fit.
Where Can I Find a Compatible Partner for a Relationship?
You don't necessarily have to use a spiritual dating platform to find a soul mate. A lot of mainstream websites also allow you to filter search results and matches based on different areas of compatibility.
The long-lived dating site eharmony isn't explicitly for spiritual dating, but the site is all about getting people together in long-term relationships, especially with the goal of eventually marrying. The site does have a strong Christian membership base, but people of many faiths who want something serious are welcome to seek their joy on the dating platform.
Elite Singles is another platform that isn't explicitly for spiritual daters, but caters to singles seeking more than just a one-night stand. Elite Singles members are a cut above the rest. More than 80% of the online dating site's membership has a Bachelor's degree or better, and most are high-earning singles who want to connect with someone who will enhance their professional as well as their personal lives.
Which Casual Dating Sites Appeal to Mindful People?
Just because you're a mindful, spiritual person, that doesn't mean that you can't be interested in the material world, or that you should only seek out serious relationships. If you're looking for a casual fling with a more spiritual partner, there are a few sites and dating apps that can steer you in the right direction.
CATEGORY RATING
★★★★★ 4.8/5.0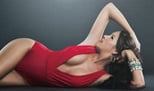 When it comes to arranging hookups, BeNaughty is fast, easy, fun, and safe. This dating site has built a global network of sexy men and women who want to skip the small talk and cut right to the chase. If you're interested in short-term romance, BeNaughty is the place to go and get your flirt on.
BeNaughty is definitely a hookup site. There's no beating around the bush or pressure tactics to pretend you're looking for more. For mindful singles, it's a strong choice because the site and the dating app that goes with it value honesty and security. Be up front about what you're seeking in the chat rooms, and you'll find it from one of the 13 million site members.
CATEGORY RATING
★★★★★ 4.5/5.0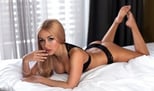 If casual sex is your goal, then Flirt.com can be your wingman. This sex site offers anonymous browsing, advanced searches, and private communication, all for free, to help single men and women find a potential partner and arrange sexual encounters that satisfy their secret fantasies.
Flirt.com is another strong site for spiritual seekers who would rather find a hookup than a happily-ever-after. The site isn't strictly for hookups, but a lot of singles use it to find a casual encounter nearby. All you have to do is sign up and add at least one profile picture, and you can start communicating with other singles. The big plus for spiritually-minded singles is the wide array of search options and filters, to make it easier to find someone who not only wants the same things, but holds some of the same beliefs.
Do Spiritual Dating Sites Really Work?
When it comes to online dating, spiritual dating sites sometimes get a bad rap. They're the butt of jokes on sitcoms and series, and it's easy to imagine that they're just a gimmick, with no substance to back them up. But the fact is that spiritual dating sites accomplish what their developers set out to do: help spiritual seekers find meaningful connections.
It's no secret that the membership on spiritually-centered dating platforms is smaller than on mainstream sites. But smaller membership lists aren't a problem if you're looking to narrow down your dating pool to people who are likely to share your interests and beliefs. It's actually easier to find a good match on a spiritual dating site in some respects because you don't have to filter out as many people who wouldn't be a match at all.
Is Online Dating Safe? What's the Safest Dating Site?
Online dating is definitely safe, as long as you make sure to stick to a few basic guidelines. For one thing, try to stick with online dating sites and dating app choices that include some form of account verification and content moderation.
In addition, you should make sure never to send any money to strangers you meet on a dating site. There are always going to be bad actors out there, and romance scammers like to use fake profiles to convince people to send them cash. Don't be a catfishing victim — don't send money to someone you haven't met in person.
Two mainstream dating sites with great reputations for safety are eharmony and Match.com. While you can sign up for free for either of these sites, the features really come together when you purchase a premium membership. The teams on both sites also state that paid memberships increase the seriousness of their user bases, meaning you're more likely to meet legit people and less likely to encounter fake profiles.
Spiritual Dating Sites Create Meaningful Matches
Spirituality is not just a belief system, it is a lifestyle, so it makes sense that modern singles want to date people who can understand and share those values. The online dating world has created plenty of niche spaces for like-minded daters, and spiritual dating has become quite popular in certain mindful circles.
Whether you're signing up for a free membership on a mainstream dating website or downloading a spiritual dating app, what's important is that you be authentic about your values and goals when seeking a potential partner. As long as you are true to yourself and your spiritual path, you will attract single people of the same caliber and commitment.
Our dating experts suggest trying out three or four spiritual dating sites (since it's free to join anyway) to up your odds of encountering that special person who could become a soul mate.