Country dating sites appeal to a certain kind of laid-back, old-school, tried-and-true folk.
I wouldn't consider myself a country girl, but can definitely relate to that lifestyle. Pretty much my whole family is from Georgia. I've listened to legends like Conway Twitty and George Strait since I was a kid. I grew up playing on my friends' farms. My high school's magnet program was agriculture. My favorite food is Southern cooking, and, at most of the weddings I've attended, most people — including the bride and groom sometimes — wore cowboy boots.
Dating sites for country singles
Country isn't just a place or a genre — it's a way of life, and it's important to share those values, traditions, and backgrounds with a significant other. Whether you're a farmer, rancher, gardener, or an admirer of country folk, you can turn to the 12 best country dating websites we've selected below. They're pretty easy on the wallet as well!
BEST
OF

Match is great for every class of country single — from those who only wear boots on special occasions to those who work in the field every blessed day. With over 30 million visitors and 13.5 million monthly visitors, trying to find a true match will never be as hard as trying to find a needle in a haystack. Not to mention, you can sort your searches by lifestyle, interest, and other important factors — and unlimited browsing is free!
BEST
OF

In a relationship, having a similar lifestyle and beliefs comes in handy, especially if you're a country single, and WesternMatch does a wonderful job of catering to this audience. The site also works seamlessly on any device, so you can date anywhere and at any time. One of several raving reviews the site has gotten was written by Mark, who met Christy on WesternMatch: "Please delete my profile as I have found the love of my life! Thank you for your service! Christy and I are on our way and wedding bells will be ringing in the near future!"
URL: http://www.westernmatch.com/
BEST
OF

MuddyMatches is a UK country dating site with more than 130,000 users and growing. If you love hard work and the peace and quiet of the countryside, then you'll fit right in on this site. Jackie, who met her husband Ian on Muddy Matches, said, "I have a smallholding, and it's a tough life if you don't like mud and dirt! We now own and breed Friesian horses together. The horse and carriage are our own, and Ian drove me to our wedding in it!"
URL: https://www.muddymatches.co.uk/
BEST
OF

We've all seen the funny commercials and know the catchy slogans ("city folks just don't get it") — yep, it's FarmersOnly. Founded in 2005, this was one of the first dating sites made specifically for singles who live or love the country lifestyle. The signup process on FarmersOnly, which is free, is as straightforward as its members — just provide your email address, zip code, gender, the gender you're looking for, and age. Then get to browsing!
URL: https://www.farmersonly.com/
BEST
OF

Some people may think redneck is a derogatory term, but not the men and women on RedneckMeet. They fully embrace it and take it as a compliment! On the site, you'll find a lot of the traditional features, like quick and advanced search options, but also unique ones like public polls (e.g., "Which one? Chevy or Ford?"). RedneckMeet is 100% free, but the team will accept donations if you want to contribute to their pizza, beer, and Netflix cause!
URL: http://www.redneckmeet.com/
BEST
OF

SinglesCorral is on a mission to bring as many country men and women together in one place as it can — so people like you don't have to look anywhere else for a date. With thousands of members on SinglesCorral, you'll "rope in some love" in no time. Plus, it doesn't cost anything to do things such as register, search for and receive match suggestions, and take part in the site's active forums.
URL: http://www.singlescorral.com/
BEST
OF

CowboySingles is "where country meets country." The dating app is available for free download on Google Play has three steps to success, all of which are free: 1) Register. 2) Create a country dating profile. 3) Meet people by liking their profile or sending a Flirt. VIP members have more flirt options and privacy settings, and it only costs about $7 for a one-week membership. CowboySingles has affordability on its side, and it allows new users to skip filling in their dating profile details by connecting through Facebook. No matter if you've got friendship, dating, or relationships on your mind, this dating app for country people can help you.
URL: www.cowboy.singles
BEST
OF

If your lifestyle and religious beliefs are equally important to you, there's ChristianCowboySingles. Since this free online country dating site is part of the G-Rated Network, if you create a profile, it'll show up on all of its sister sites. The personal information you can share about yourself includes your basics, like your appearance, occupation, and hobbies, but also more in-depth identifiers like how country you consider yourself to be. Everyone on ChristianCowboySingles shares similar faith and upbringings, so they naturally hit it off.
URL: https://www.christiancowboysingles.com/
BEST
OF

CountryMatch wants to help the redneck singles out there find each other, and it provides a seamless dating site and app experience to make that happen. The online dating website caters to the country audience, pairing singles based on common interests and location. You can branch out to find a person who isn't quite so local, or you can browse singles in your area to find out who might be down to join you at the next Faith Hill concert. As a free member you can sign up, browse, and reply to messages you receive, as well as send "winks." But to send a message first, you'll need paid membership.
URL: https://www.countrymatch.com/
BEST
OF

The self-described #1 cowboy dating community on the net, DateACowboy is perfect for single ladies who like their men somewhat rough around the edges. You'll see new members on the homepage and be featured there yourself when you join. It's absolutely free to do so as well as to fill out your information, add photos, search for and receive matches, and send virtual flirts. You can also send messages as a premium subscriber. Yee haw!
URL: https://www.dateacowboy.com/
BEST
OF

If starting off a date or relationship with friendship is something you value, we suggest turning to CountryFriendsDate. This free dating site for country singles has your back no matter what your goal is. In addition to providing you with all the necessary tools, such as browsing and messaging, CountryFriendsDate also gives you the ability to see who's online, so you can start chatting right then and there.
URL: http://www.countryfriendsdate.com/
BEST
OF

We get a lot of readers asking us about very niche dating sites around the world. For Australian men and women living in small towns and other remote areas of the country, there's OZCountrySingles. You won't have to pay anything to sign up for a membership, search through profiles, or send virtual smiles. The site also regularly posts about country events, so once you meet someone you like, get to know them offline in a fun atmosphere.
URL: http://www.ozcountrysingles.com.au/
FAQs: How Do You Meet Country People?
Rural singles looking for people to meet, hook up, date, or marry tend to have fewer options compared to urban singles. However, that doesn't mean there aren't any options for finding someone. The easiest options are to look for your next match at a local country bar or to go online.
Country-western bars are a popular place to meet people for good reason: the atmosphere is fun and flirty, there isn't a lot of pressure, and everyone is there to have a good time. But if you're not interested in loud music and rowdy people, online dating is another strong option for country singles.
There are online dating platforms for every demographic you can imagine, and country dating is no different. Our list of the best country dating sites is only the tip of the iceberg. Finding friendship, love, sex, and marriage with other country people online is a lot easier than trying to sort through the singles night at the local watering hole.
Where Can I Find Single Ranchers?
Single ranchers, or people looking to date them, have a few strong options for finding love through online dating apps and platforms. The best choices in our experts' opinion are FarmersOnly, and Farmers Dating Site.
FarmersOnly set itself apart from the mainstream dating scene right from the beginning, with fun commercials and a fully-fledged brand based on helping farmers and rural folks connect. The site hosts singles from all kinds of rural settings, not just the typical farm. Signup is free, and ranchers are highly welcome.
Farmers Dating Site is part of a larger network of rural dating websites aimed at helping country people find love. The site's creators know that finding the right man or woman in a rural setting can be hard, and online dating shouldn't make it harder. You can sign up, browse profiles, and search for singles in your area for free, but you'll need a paid membership to have access to the full features.
Is There A Christian Dating Site For Cowboys & Cowgirls?
Yes! In fact, there are a few options for cowboys and cowgirls whose faith is important to them. If shared Christian faith is the most important factor for you, then ChristianMingle is a good choice among dating sites. ChristianMingle doesn't cater solely to cowboys and cowgirls, but the site is all about helping Christian singles find each other and build from there.
ChristianMingle also lets you set filters for geographic location and distance from where you live, which makes it easier to find someone local.
★★★★★
4.4/5.0
Relationships: Dates and Serious Relationships
Match System: Search by gender, age, education, more
Our Experts Say: "ChristianMingle is among the largest dating sites in the industry that only caters to single Christian men and women, and the site has some of the best search filters and safety features…" Full Review »
Browse Free: View Photos Now
If your faith and your lifestyle are equally important to you when it comes to matches, consider Christian Cowboy Singles. This site is part of a larger network of Christian dating sites, so once you've signed up here you're also visible elsewhere in the network, which expands your pool of dating prospects. The basic level services (including account creation, browsing, and up to 10 flirts) are free, but for more features, you'll want to upgrade to Premium.
How is Online Dating Different For Rural Singles?
At the basic level, online dating for rural singles is harder just because there aren't as many people living in rural areas. Dating apps like Tinder aren't as interesting when the pool of local singles for you to swipe isn't as big.
Dating sites and apps that cater to rural singles understand that country people need a particular blend of features: a broader dating pool, but a dating pool filled with people who understand rural life. National and international platforms catering to rural people help you expand your horizons while still encountering people who understand your values and lifestyle.
What is The Best Senior Dating Service For Rural Singles?
Senior dating presents a lot of challenges, so finding the right site for rural senior singles can be tricky. However, our experts say that three sites stand out for what they have to offer rural seniors looking for love.
SilverSingles doesn't cater specifically to country singles, but the senior dating site does make it easy to set geographic and distance restrictions on your matches. SilverSingles is easy to use, and the site even provides information to help senior daters to avoid being scammed.
★★★★★
4.6/5.0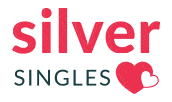 Relationships: Friendship, Casual Dates, Serious Relationships
Match System: Search by age, location, height, education, ethnicity, and religion
Our Experts Say: "SilverSingles is a fast-growing, easy-to-use niche dating site exclusively for active daters over the age of 50…" Full Review »
Browse Free: View Photos Now
OurTime is another broad senior dating platform, but like SilverSingles it allows you to set restrictions on how far away or what geographic locations you want your prospective matches to come from. OurTime also has a large and diverse membership, so you're likely to find exactly who you're looking for easily.
Stitch incorporates a lot of different features to make it easy for seniors to participate in online dating, and in meeting people digitally. Stitch tailors its approach by getting feedback directly from the community, asking what features the members want and what's working, as well as what isn't.
Which Dating Site or App is Best for Serious Relationships?
There are dating sites and apps for everyone, even if a lot of platforms get a reputation for hosting mainly people looking for a hookup. Serious dating sites for singles who want more than a one-night stand or casual fling make it easy by putting the emphasis on getting to know someone better. Our experts recommend a few dating sites most of all.
Match is a great all-purpose dating site, no matter what kind of relationship you're looking for. However, singles looking for long-term dating or even marriage tend to find more success on the site compared to those looking for a fling. You can sign up for free and browse profiles, and decide for yourself if you want to make the leap into a paid membership.
★★★★★
4.8/5.0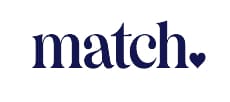 Relationships: Friends, Dates, and Relationships
Match System: Browse by zip, age, appearance, more
Our Experts Say: "Match has facilitated the most dates and relationships of any dating site, and its large audience and high success rate make it our top review…" Full Review »
Browse Free: View Photos Now
WesternMatch distinguishes itself from mainstream dating sites by catering to a rancher and farmer user base. The site boasts about the number of people who delete the service quickly not because they're dissatisfied, but because they found The One sooner than they expected.
EliteSingles provides a platform for successful singles who want to find that special someone, wherever they may be. The overwhelming majority of its user base are professionals with advanced degrees, seeking long-term relationships.
eharmony has been around for a long time, and its high volume of success stories speaks for itself. The site is dedicated to reinforcing the values of long-term commitment and marital happiness by matching people based on a complex personality test geared towards common interests, ethics, and values.
Find the June to Your Johnny & Vice Versa!
I may not be a true country gal or redneck woman, but I understand those who are. I've got countless friends and family members who love them some Luke Bryan, have sweet tea running through their veins, raise cows, horses, pigs, goats, and you name it, and who would be lost without their truck.
These country dating websites were made for folk who are born and raised country — and as long as you're open to rural dating and farm life, they can work for y'all. So get on out there!