The Pacific Northwest is a beautiful place. But the even better news is that this beautiful place is also filled with beautiful single men and women looking for someone just like you. That being said, we have to be upfront—dating in Oregon is tough. Not only are there areas of the state that are quite spread out, but the different cultures in OR can make it tough to know where to look to find quality singles.
Best dating sites for oregon
This is where tech can help. The best Oregon dating sites and apps are built to solve all of these problems (and more)! By utilizing matching algorithms, search parameters, and new and innovative fun ways to match, these sites can help you find exactly what you're looking for, whether you live in Portland, Salem, Eugene, Bend, or outside in the nature-rich outskirts, Oregon dating sites are here to help.
The Best Dating Sites in Oregon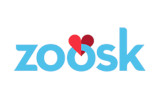 ---
Key Details About Dating in Oregon
49% of women in the state of Oregon are unmarried; 48% of men are unmarried
Portland ranked 27th best city for singles in America in a recent data study (more details below)
The main reason for the positive showing in the aforementioned data study was a high score in the quality of the dating pool category
Eugene has the highest interest level in online dating over the past 12 months and 5 years (Portland 2nd)
Portland Ranks 27th Best City for Singles in America
Woot! If you live in Portland or any of the surrounding suburbs, you've got something to cheer about today. In a recent data study on the best cities for singles in the U.S., the city of Portland, OR came in 27th. While a higher top 10 or top 20 finish would have been better, the real gems are found in the details. The city was mediocre in the categories of dating amenities and dating cost. However, Portland scored that top 10 finish (10th) when it came to the quality of the dating pool in the city.
Where in Oregon You'll Find the Highest Interest in Online Dating
Yes, we are self-admitted data nerds, and we are unapologetic about it! We think that data does an incredible job of telling the story of everything under the sun, including dating. Recently, we wanted to see what areas of Oregon had the most interest in online dating. We utilized Google Trends data, as well as some other search statistics to find out where the most interest was amongst Oregon singles.
And the winner over the past 12 months and the past 5 years—Eugene, OR. The close second place goes to Portland, with the Medford-Klamath Falls area pulling in the last podium spot. This doesn't mean you can't and won't have luck finding love anywhere else in the state, but these areas are just the hot spots. Keep in mind, as well, that the data focuses on the major metropolitan areas, which means it includes all the smaller suburbs around these cities.
Eugene, OR – (100)
Portland, OR – (97)
Medford-Klamath Falls, OR (73)
Oregon Singles Dating Statistics
Total Population
Population in Oregon by Gender
50% women in Oregon
50% men in Oregon
Overall Singles by Gender
49% of women in Oregon are single
48% of men in Oregon are single
Population in Oregon by Age
13% aged from 20-29 years old
14% aged from 30-39 years old
13% aged from 40-49 years old
12% aged from 50-59 years old
25% aged 60+ years old
% Households With Internet in OR
83.9% of households in Oregon have internet access
Source(s): Census.gov
Why These Are the Best Oregon Dating Apps
Singles for all around Oregon – Dating might be easier if you live in a major city like Portland or Salem, but what happens if you don't? That's where online dating can really help shine. Each of these Oregon dating apps is loaded with singles from all over the state. And with the help of distance parameters, you can set to see singles from just your town, a certain mileage radius, the entire state, or even the nation/world if distance isn't a big deal to you.
Mobile friendliness – Part of the reason that Oregon did so well in the data study on the quality of singles is that you are all active and on the go doing things! What this means is that it's important that a dating app is able to keep up. All of the top OR dating apps we recommend either come with dedicated mobile apps or mobile-friendly sites that can be used from any device. You won't have any issues being able to date on the go with these options.
Fun – This is probably the most overlooked category when it comes to picking out a quality online dating website. It has to help facilitate fun! If you're not able to have a good time trying to find that special someone, we're not interested.
Safety and security – Online dating is just as safe (if not safer) than meeting people in person. However, this is only true if the Oregon dating site you choose actually takes safety and security seriously. We put every site we recommend through a rigorous security audit to make sure it's doing as much as it can to keep you safe.
Best Free Dating Sites in Oregon
While we're not advocates for completely free dating sites (they're filled with hot garbage and rarely have filters to keep you safe and enjoying a high quality experience), we are advocates for Oregon dating sites offering free trials. Why? This allows you to test everything out and see who's signed up in your area BEFORE you have to decide on upgrading to a premium membership. We know these Oregon dating sites are awesome, but each has a different experience. It's imperative that you are able to find the right fit for you before you get fully into the process.